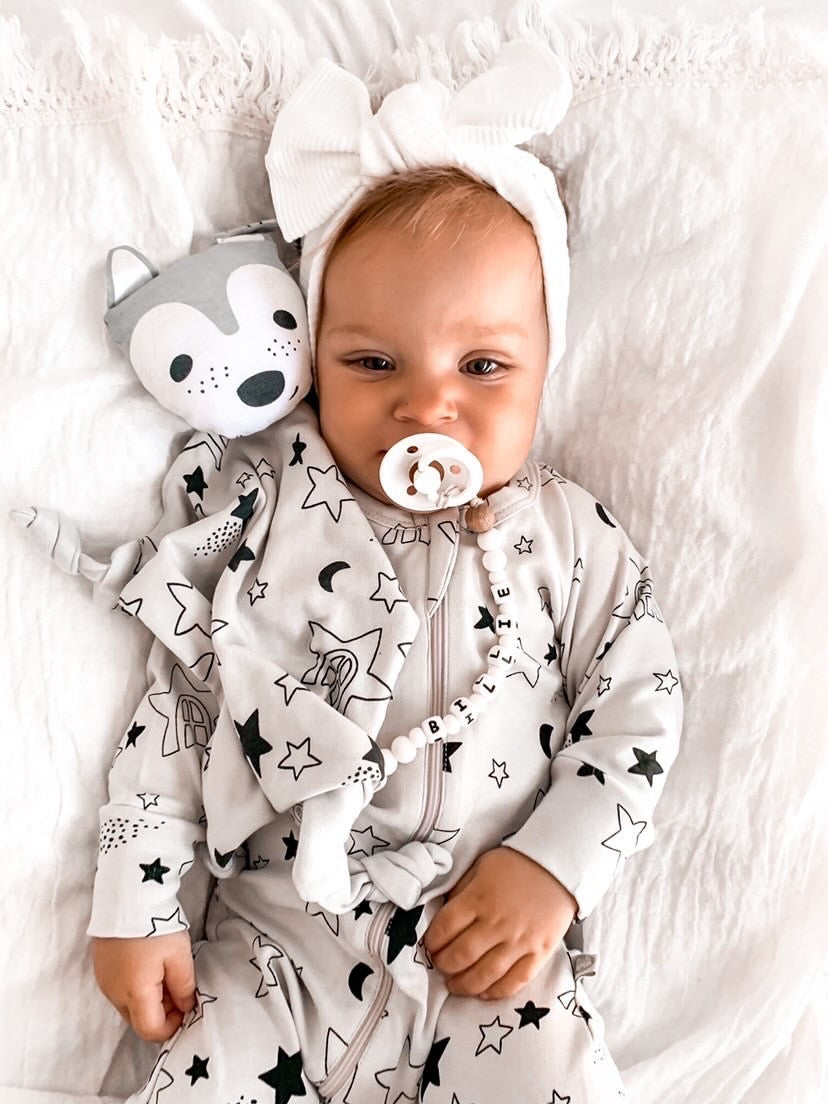 We've combined the essential aspects of a safe sleep comforter in the one Kippiny product that's better for baby, and the planet!
Simple, smooth and safe
 Lightweight & Breathable
The perfect size
 High contrast prints
Machine washable
 Characters to connect with
Want to see more reasons why Kippins make the perfect comforter? Come and hang out with us on Instagram and hear from real parents who LOVE the Kippins!
 Our range is safety tested to three international standards!
When should I introduce a Kippin to my baby?
The perfect time to introduce a Kippin in your baby's cot or bed is 6-7 months of age. This is 'the zone' - before they experience separation anxiety, but after they are developed enough to appreciate the comforter (and with the motor skills to move it around).
Ready to meet the Kippin who will become baby's best friend? We have twelve Kippiny characters to choose from!