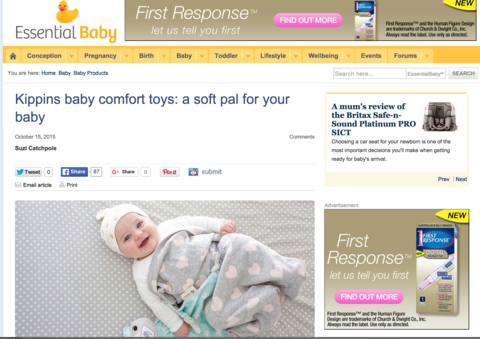 Oh Essential Baby, you say the nicest things!
"Sometimes what makes a lovely, soft comfort toy for your baby, doesn't necessarily make the most attractive object.
Kippins baby comforters have both jobs covered with their super soft and gorgeous designs. They make a perfect baby shower or newborn gift and are the perfect little pal for your baby."