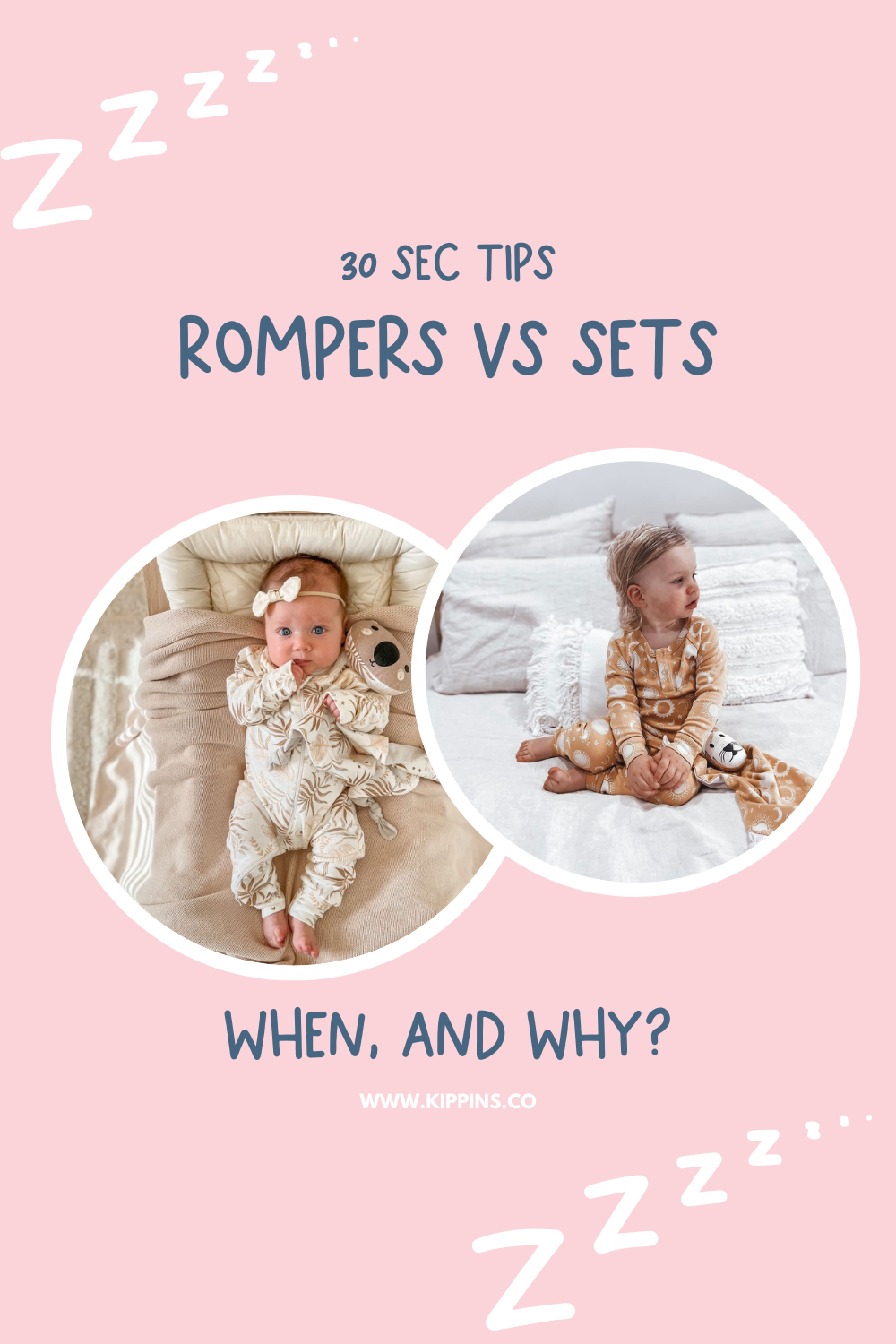 Are you a romper mama toying with the idea of moving to a two piece set, or just unsure when to make the switch? Here's a few, quick tips to help you make the decision!
Rompers  - Great for younger babies (under 1 year)
Easy to zip and go 
Won't ride up and expose those tummies. 
Great for quick nappy changes 
Good for wriggly little people - they won't move around!
Sets - Great for toddlers and older kids
Teaching independent dressing - choose simple and easy to all on and off clothes 
Toilet training - easier to pull pants down and babe can learn to do it themselves!
Older kids can start getting longer in the torso  and are more active - so two piece sets can be comfier!
That's it! If you enjoyed this little bite sized snack of info, and know which way you're going to go, you can take a look at our range of organic cotton rompers and PJ sets here. the hardest part is choosing your favourite print: