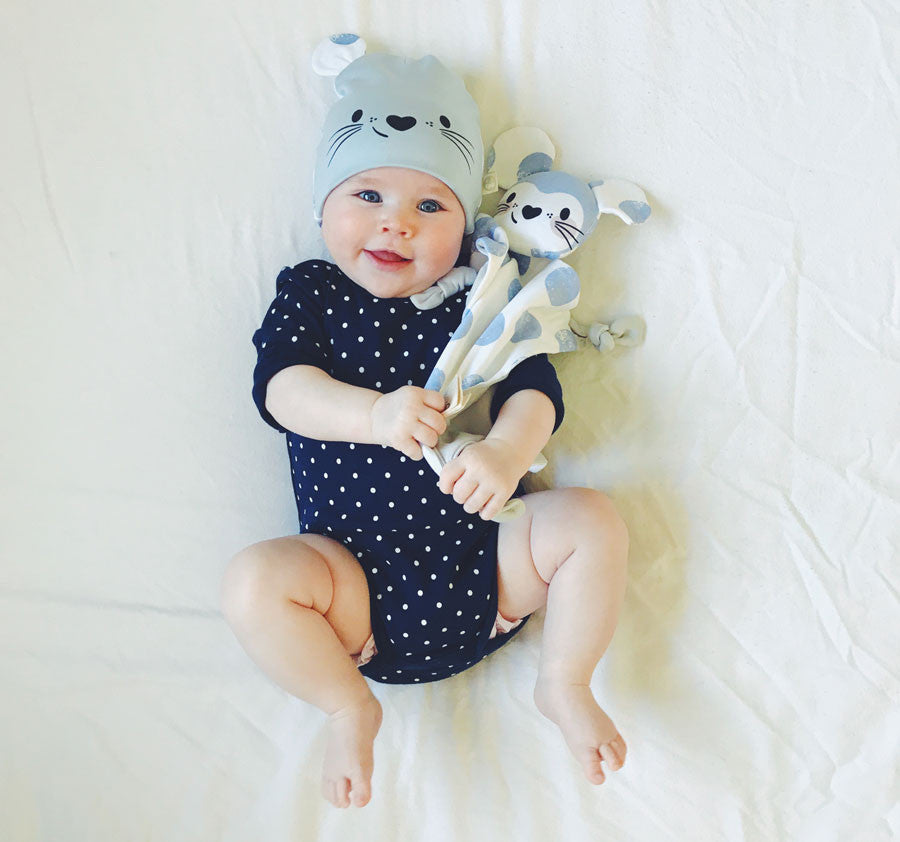 Welcoming a new baby into the world is an exciting time for all those involved. It brings people together with baby showers and emotional first meetings, and there's nothing like a thoughtful gift to show your love and support for both the parents and the new child.
Sometimes, deciding which gift to buy a new baby can be tough. You want to make sure your gift is useful, adorable, and also memorable. So where should you start?
Here are five tips for choosing the perfect gift.
Choose practicality with a twist
There are a lot of necessities when it comes to babies - nappies, blankets, rattles, and the list goes on. Choosing a gift for a new baby can be as easy as finding a necessity, but making sure it's also unique. Every baby needs a soft and cuddly blanket, so why not choose one with a unique twist? Blankets that feature friendly characters are perfect for new babies and they're sure to become attached to their special companion as they grow.
Is the new baby expected to arrive in the wintertime? Think about a weather-appropriate gift like a little beanie for staying cozy even on cold winter days. Choose one that's unique and adorable, and you'll have a gift that's both practical and memorable.
Pick something personal
Choosing a more personal gift is a great way to show how much thought you put into your gift selection. Put a bit of time into thinking about what the family loves and how that can be incorporated into the perfect gift for a new baby. Does the family value health and sustainability? Then be sure to choose a gift that uses organic materials. This will show the family, and the new baby, that you put thought into the kinds of products they'd want in their home.
If the family has a pet or loves animals, this is another opportunity to make a gift personal. If they have a beloved cat, choose a blanket or rattle featuring a feline, like the darling Kitty Kippin. This gift will be one the family treasures because it has a personal connection to them.
Make it a basket
If you can't decide on just one gift for a new baby, then it's time to switch your focus to choosing the perfect presents to make a basket. A gift box will let you show your excitement and affection through a number of smaller gifts.
If you're not quite sure what to include in your basket, try choosing a theme. A theme like 'bedtime' can help you narrow down your gift selection. Include a few items any new parent wants at their child's bedtime, like a sleepy-time story and a baby blanket for soothing. Not only will the parents love the gifts, they'll also love that you thought about what they might need at bedtime.
Think a little down the road
When a new little baby is welcomed into the world, the parents are gifted with tons of items that are suited only to newborns instead of to a growing baby. One way to make sure that your gift stands out is to think about something the baby might need just a little ways down the road. Around three months after birth, babies start to grab at things they see and feel. Just a few months later, their teeth will start to come in.
A teething toy is the perfect gift because it thinks ahead. When their child starts to need some teething relief, they'll have a toy on-hand to give their child some relief, and they won't have to make a special trip to the store. Kippins' natural beech wood teething toys are made from solid beech wood, exceed international safety standards, and are sustainably sourced, so you'll be giving a gift that's both responsible and useful!
Pair it up
What's better than one gift for a new baby? Two! Especially when the two gifts correspond perfectly. Choosing gifts with a cuddly character is perfect for making sure your gift pair makes perfect sense. Try an adorable hat, like the Wild Little Beanie, and pair it with a matching muslin wrap. As the baby grows, they'll come to love their little companion. Your gifts will be able to be used together or apart, but either way, the new baby will have something to keep them cozy.
Sometimes, two of the same item in different styles can be a great pairing, too. As any new parent knows, cotton items need to be washed often, so gifting two blankets, wraps, or play mats means that the parents will always have a spare. Make sure that they come in different styles so that there's variety and practicality in your gift.
A new baby brings so much joy. You want a gift that will be cherished and remembered during an exciting time, not to mention help keep the new baby happy and healthy. Check out Kippins' range of unique baby gifts to find the perfect one for the new bundle of joy.